Introduction:
Hello everyone! It's me ChampionLeake back resuming your only lovely 3DSPlaza Weekly. First, I'm sorry I haven't been posting Plaza news lately. 3DSPlaza Weekly just needed a break but it's now back. As always in this weekly, I'll be focusing on 3DSPlaza headlines, Nintendo, forums, chats, and upcoming events if possible. So lets start this Weekly "directly" to you.
TrashBattle Delayed!:
First, I want to get this out of the way for everyone to know that Robdeprop's new game "Trashbattle" has been delayed. Robdeprop states that "TrashBattle hasn't been worked on for quite awhile and will be pushed back at an unannounced released date. But in the future I plan to share some more information about the game." Also if you would like to see what the game looks like go to Robdeprop's Official TrashBattle website at
http://trashbattle.com
and sign up to play TrashBattle once released.
Pokemon Red, Blue, and Yellow coming to the 3DS Virtual Console:
Some of you all already heard about this but YES. If you haven't been living under a rock for awhile but if you watched Nintendo's recent "Nintendo Direct" 3 gameboy virtual console games are coming to the 3DS Which are Pokemon Red, Blue, and Yellow. These titles will make it's way to the eshop February 27, 2016.
3DSPlaza Event: Xmas 2015 Possible?: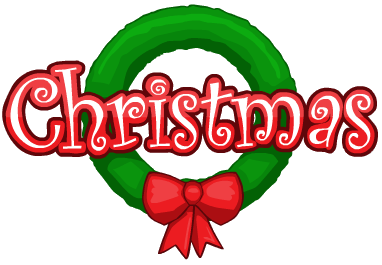 It's that time of the year everyone. It's not confirmed yet that there will be an event on 3DSPlaza Related to Christmas. Those of you who experienced XmasPlaza 2013 may get their wishes if XmasPlaza 2015 happens. We do not know if Robdeprop or SomeLuigi will assign this event but I will have a thread post ready for everyone to make a petition to revive the Xmas Event.
3DS Custom Badges:
Yes. A new homebrew method to make your own badges for the 3DS. For those of you who don't know what Nintendo Badge Arcade is, it's an app that allows you to customize your 3DS Home menu. You can buy or earn free plays to get badges. Visit the eshop for 3DS on the application for more information. If you want to learn how to do this and you have homebrew on your 3DS go to
https://gbatemp.net/threads/release-gytb-custom-badges-made-really-really-simple.404355/
Outro:
That's pretty much it for this weeks 3DSPlaza Weekly. Be sure to comment what you think of this weekly. See you next week on the 3DSPlaza Weekly. This is ChampionLeake. Signing off.
Posted on 2015-11-29 21:14:25 by ChampionLeake
More news
---